Cronulla Young Guns Selected in Australian Team
Cronulla Young Guns Selected in Australian Team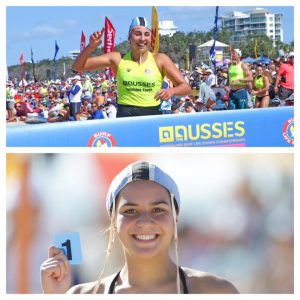 Cronulla's gold medal winners at the Recent Australian Championships, Carla Papac & Ngaire Hadfield have both been selected in the Surf Life Saving Australia team to compete at the annual Sanyo-Bussan Cup next month at Aoshima Beach, Miyazaki, Japan!
The Cronulla duo are part of a team consisting of 10 of the  country's most promising young athletes that will represent the Australian Life Saving Team in Japan next month.
National selectors have looked to the future in assembling the squad, rewarding lifesavers who achieved outstanding results at the recent Australian Surf Life Saving Championships on the Sunshine Coast.
"This is an extremely strong squad and their results at The Aussies are testament to that," team coach Craig Holden said. "These young athletes are a big part of the future of lifesaving so this event in Japan is a great opportunity in their development."
The team heads to Japan on June 29.