2023 Australia Day Honours
Congratulations to two Cronulla Surf Club members who have been recognised in the Australia Day Honours list for their contribution to Surf Life Saving. Geoffrey Forshaw OAM and Barry Ezzy OAM received a Medal in the General Division (OAM).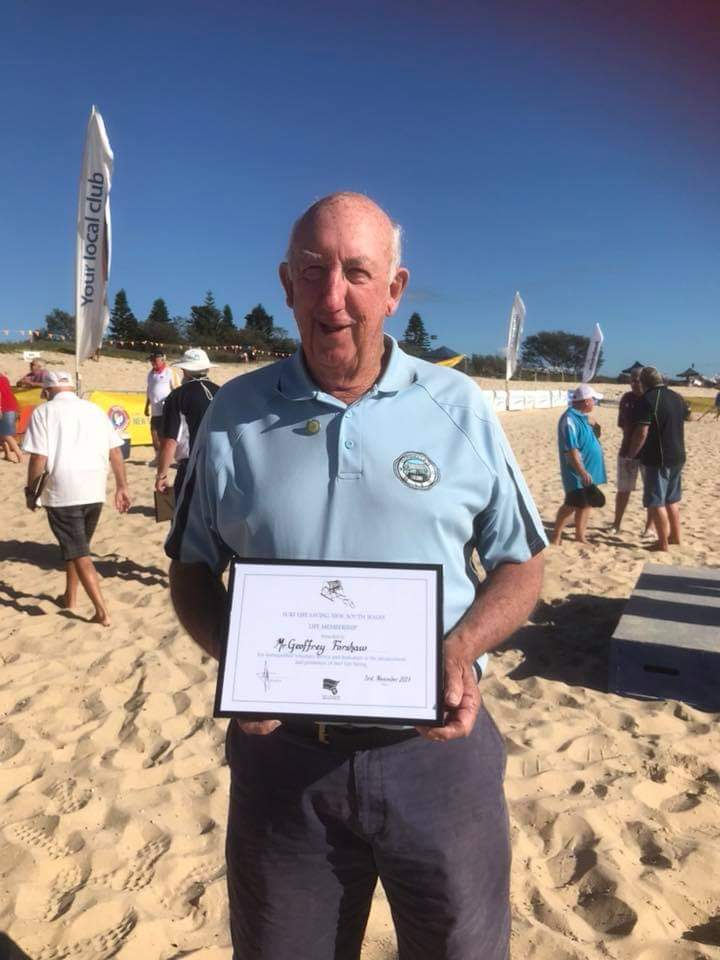 Geoffrey Forshaw OAM
Geoff is currently the Patron of SLS Sydney and is a former Branch President (1986-91). A 50 Year Service Medal holder (2011) he has held numerous roles at a club level (including Cronulla SLSC President 1981-84). He has been involved in the sport of boat rowing (with medals at a Branch, State and National level in the 1960s and 70s) and was a carnival official at all levels of the organisation. In the 1980s and 1990s Geoff was heavily involved as the organisation went through a revolution of innovation (introduction of helicopters, new lifesaving techniques, training) and organisational change. Geoff played significant roles in leadership during that busy and at times stressful period without wavering. He has received numerous awards for his service accumulating in this Australian Honour.
Barry Ezzy OAM
Barry joined Cronulla SLSC in 1954 and has been a club officer, patrol member and competitor. He was Patron of of the club between 2008 and 2013. A patrol captain and patrol member for 16 years, Barry was also on the clubs management committee for 40 years holding other positions such as Vice Captain, Deputy President and Vice Patron. He was elevated to club life membership in 1982
Full Honours details can be found on the Governor-Generals website https://www.gg.gov.au/australian…/australian-honours-lists